Nov 27, 2022 08:21 PM Central
Sydney Veloz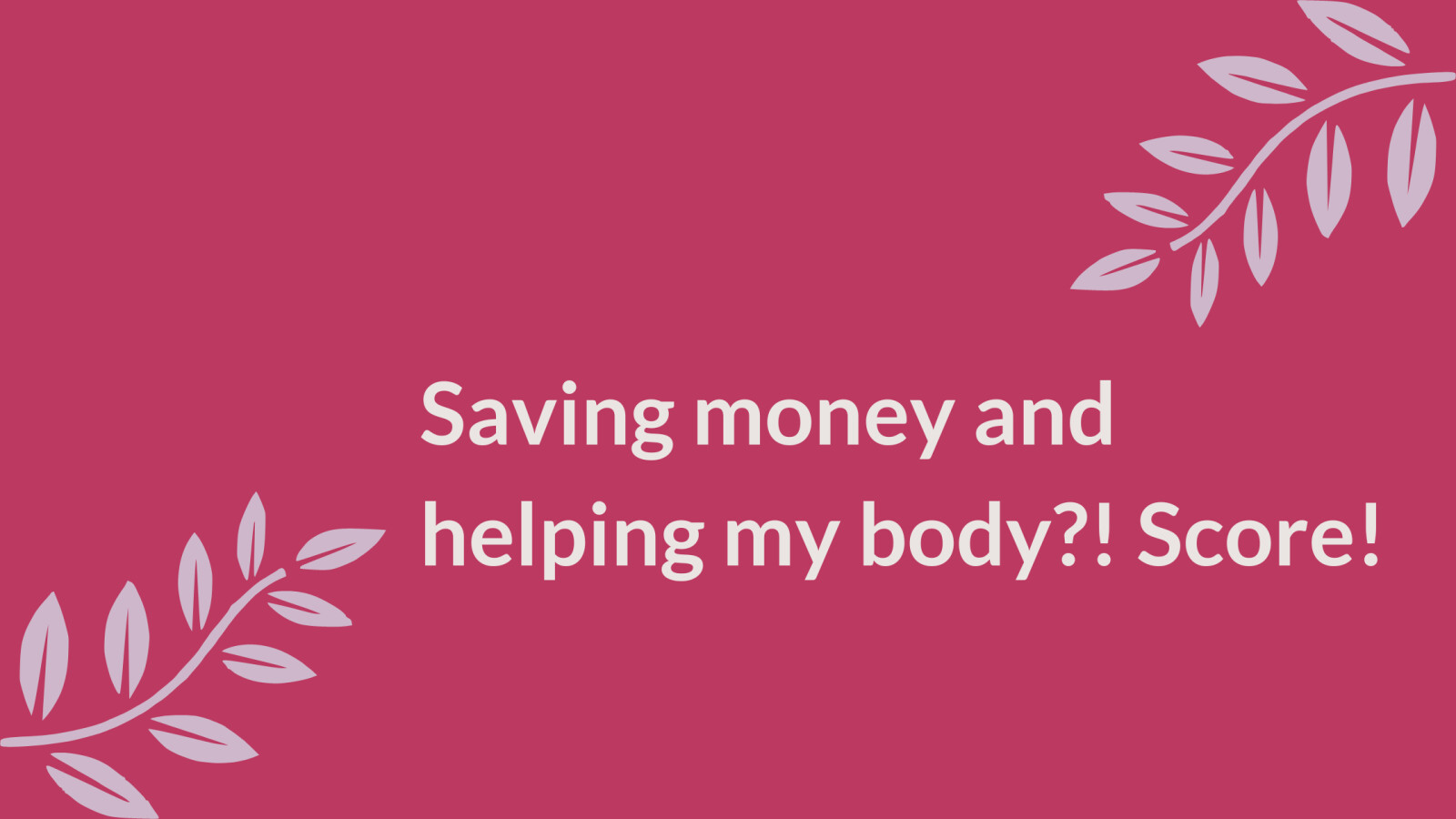 save on my favorites this black Friday and cyber monday!
I hope you had an amazing Thanksgiving if you celebrate! I'm sure you've already been taking advantage of the deals this weekend, but there's still plenty of time to save. I've compiled a list of some of my absolute favorite hormone-friendly brands out there. Tons of them are having deals with up to 65% off, which is crazy!! In a world where everyone is a bit more aware of the products we're using in and on our bodies, it can be overwhelming and sometimes expensive (but not always!) to buy the things we know our bodies would benefit from. A lot of the time, some people can only afford these things when the sales come around, so if this is you, now is your time to buy.
When you use my links, you can often save even more. As always, I appreciate your support and it means a ton to me!! Okay, without further adieu.. My faves! Click on the header to shop and read the descriptions for more info :)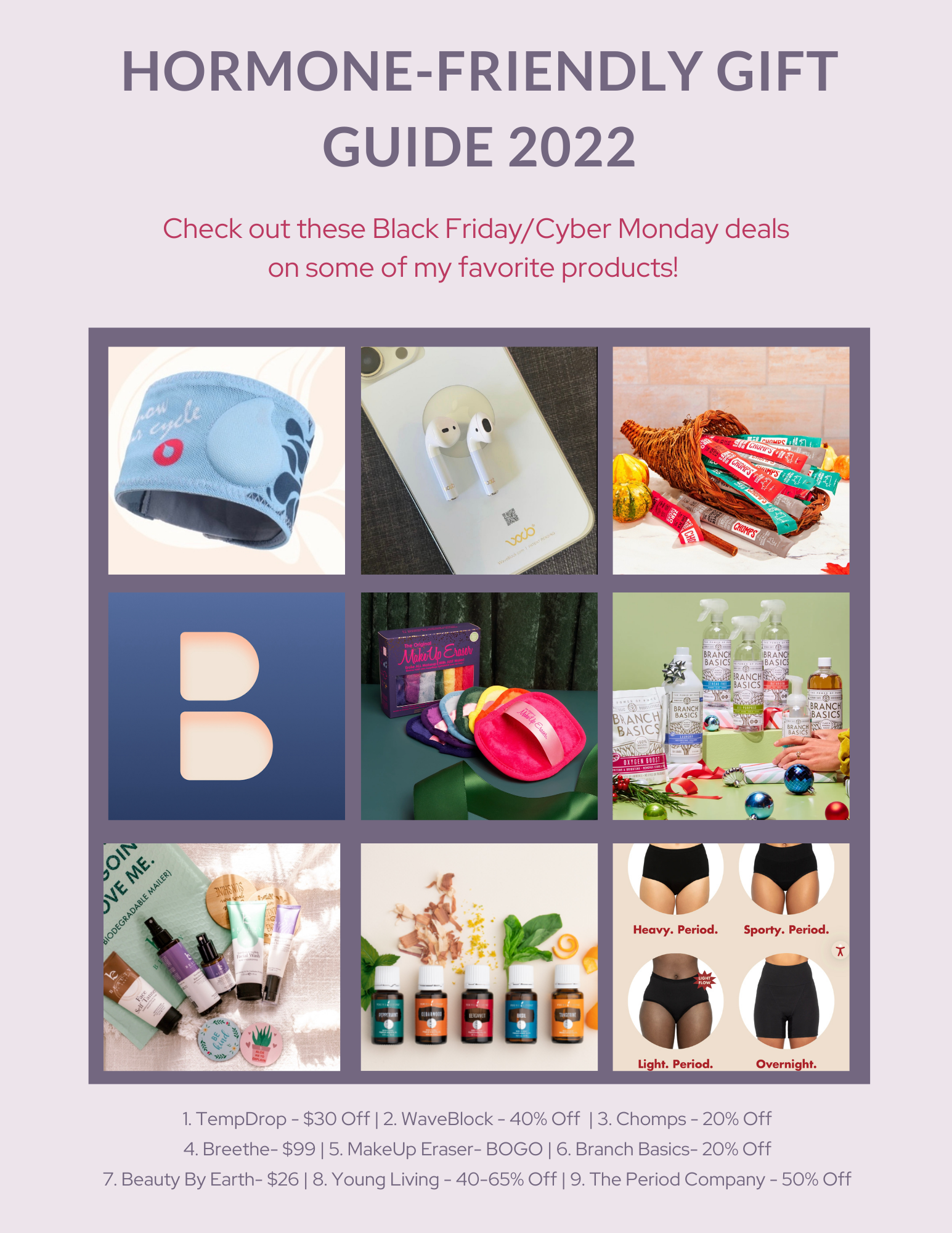 If you're wanting a tool to help with the fertility awareness method of birth control, look no further! Lots of apps and trackers like Natural Cycles and Daysy claim they can predict your ovulation, but I've heard of multiple people getting pregnant when they were trying to avoid when using these apps. TempDrop is super easy to use, you don't have to take your temp at the same time every morning, you can get up in the middle of the night without disturbing it, and it's super helpful to help confirm ovulation. Get $30 off on your device with the sale.
EMF exposure
impacts your hormones
and body quite a bit. While we're connected to our devices 24/7, at least reduce the amount of radiation going to you with these EMF-blocking stickers. I originally got them for my AirPods so I didn't have the radiation going through my brain, and I feel super comfortable using them and knowing that I'm protected. I most recently got the phone sticker and am loving it! 40% off is yours now!
These are 100% all natural beef sticks that are grass fed AND finished and taste amazing. No more mystery meat, you can stick these in your bag to keep your blood sugar stabilized, and there's a decent amount of protein in them to stay full when you're out and about.
Spend $25 Get 15% Off, Spend $45 Get 20% Off, Spend $65 Get 25% Off! Discount automatically applied at checkout starting Monday!
Meditation is something Jesse and I do at least weekly and sometimes every day. The power of our thoughts are so incredible and
lots of healing
can come from what you tell yourself day in and day out. Being able to turn on a quick meditation when I'm feeling overwhelmed has been so nice and lots of times we'll fall asleep to one of the sleep hypnotherapies. Right now, you can get lifetime access to the app, including all the updates, for $99! So completely worth it and I've been loving the app for years!
Since the skin is our largest organ, what we put on it matters. Using harsh skincare can not only dry your face out, make you age faster, and contribute to irritation/sensitivities, but those toxins getting into our system are also negatively impacting our hormones. You'll also help save the environment when you're not throwing away makeup wipes every single day. MakeUp Eraser uses just water to remove your makeup and works incredibly well! I love the 7 day sets so I have a clean wipe to use every day :) Use code MASHEDPOTATOES for bogo and get a free 3 day weekender set with $75+ purchase.
When I tell you you're missing out if you don't have the Oxygen Boost, you better believe me! It's literally the best stain remover I've ever used and is completely natural and non-toxic. The laundry room can be one of the most toxic places in the household and frequent use of conventional cleaning products is associated with everything from neurological disorders, skin sensitivities, asthma, hormone imbalances, and more. It's seriously not worth it and I don't miss my old cleaners at all. Their cleaning concentrate lasts forever and the Oxygen Boost is also useful to scrub kitchens and bathrooms. Right now, get 20% off everything in the store!
The absolute best self tanner I've ever used is from Beauty by Earth! I never used to use self tanner because I would break out into
welts and hives
in the middle of the night after applying and would itch until I bled. Now I can enjoy a nice glow during the winter without skin irritation! All of their products are very clean and natural and while I haven't yet branched out from the tanner, I would feel comfortable buying anything from the site and am eyeing the bakuchiol serum. Use code HOLIDAYGLOW for 30% off, TREATYOELF for bogo on Monday, or grab an Essentials Club box for $20 with code BBEBOX20.
Essential oils have been a huge part of my hormone balancing over the last few years and I'm finding new uses for them every single week! I love experimenting with different diffuser blends and finding new candle dupes. I also love using them for their medicinal benefits and we pretty much use these exclusively for things you'd normally go to your medicine cabinet for. Do yourself a favor and don't cheap out on your oils because they could be as dangerous as using candles or other fragrances. Go with the
leader in the essential oil industry
. I promise you won't regret it! Some of these oils and products are upwards of 65% off! I've created a bundle with my favorite hormone-friendly products, but browse through the site and add/delete products you want :)
Period undies are having a big moment now! I never thought I'd be one to try them out and I'd heard of Thinx and Knix in the past. I considered them, but recently heard that they contain toxic forever chemicals called PFAS. These chemicals are known endocrine disruptors and basically stay in your body indefinitely, which is super scary. Not to mention if they're in your undies, they're in contact with super permeable and thin skin down there, which increases the absorption into your body. The Period Company's undies are PFAS-free, size inclusive, and super affordable! Like normally 12 bucks for a pair of undies and their sale is for 50% off! Hurry, because sizes are selling out quick!
Happy shopping and let me know if you need any recommendations on anything in particular :) If you end up using my links, thank you so much for supporting me! It truly means the world :)
Just so you know, I may earn a commission off the links on my blog at no cost to you through various affiliate programs. I appreciate your support and love sharing my favorite products with you! :)