Aug 28, 2020 01:07 AM Central
Sydney Veloz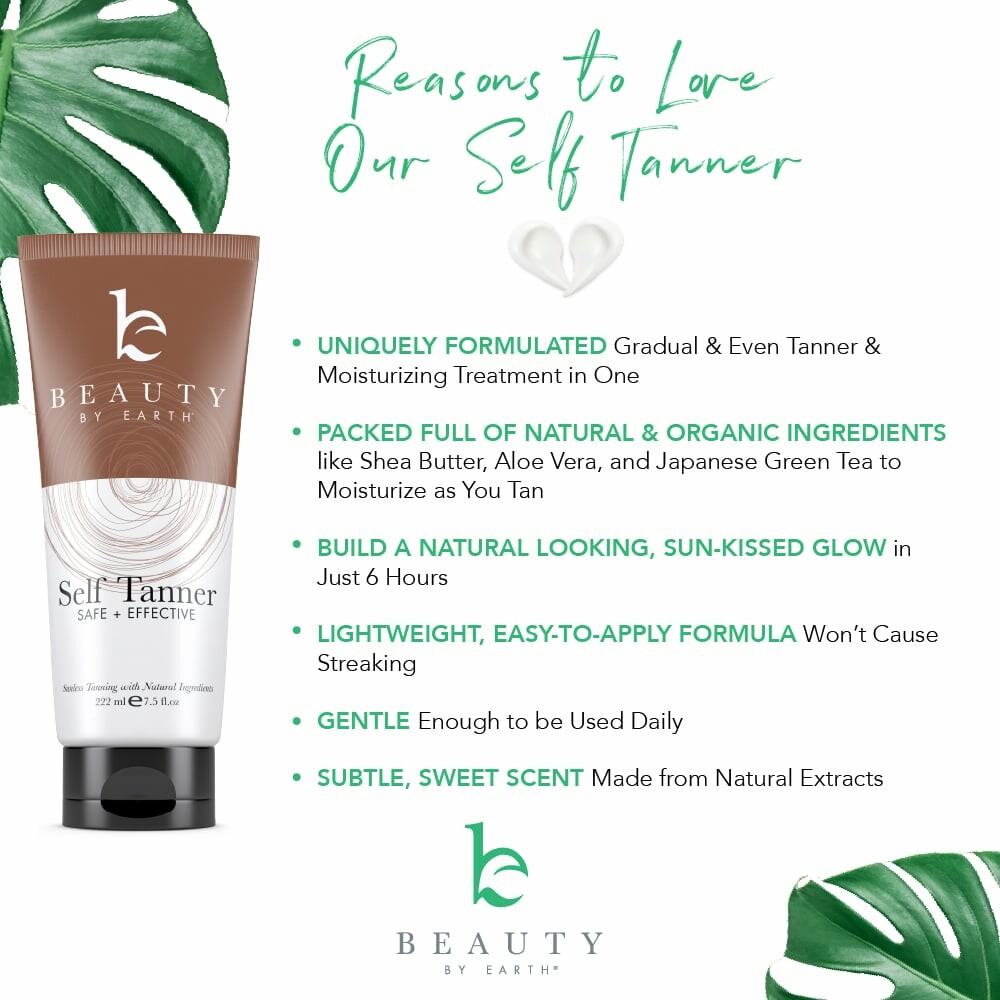 need a tan without the nasty ingredients in other self tanners? you've gotta try this!
Alright guys.. Self tanner and I have NEVER had a good relationship. I started experimenting with self tanner when I was in high school. I loved how tan I was in the summer, and wanted the same color in the winter but I had heard of the dangers of using tanning beds. What better product to have than a quick and easy way to get a fake bake?? I thought it was genius!
So I got my first ever bottle of Jergens self tanner, applied some that night, and went to bed. I ended up waking up in the middle of the night clawing my legs out!! I couldn't stop itching. I itched until I bled, I broke out in rashes and hives, and my skin was overall not happy. I thought it was just that one brand. So I tried a different brand. Same results. I even got a more expensive brand, thinking that the cheap stuff at the grocery stores was the problem. Nope. Same results and SO not worth the itching for a nice tan. I ultimately ended up giving up altogether after college graduation. I gave in to the idea that my skin was too sensitive for self tanners and resorted to being happy in my own pale winter skin.
But then an ad popped up on my social media for a completely non-toxic self tanner. Beauty by Earth. I had never tried a non-toxic version before. I read a bunch of reviews and people who have had similar sensitive skin issues raved about it. So I ordered some when another ad was promoting a 'buy one get one free' deal. It came in the mail and I ended up using it that same night. I was so excited to use it, but super skeptical since no other self tanner had worked in the past.
Immediately after starting the application process, I knew this stuff was different. The texture of the body tanner was that of moisturizer, had a very light scent, and was white versus the normal tan/brown hue of other tanners. It rubbed in different too and a little went a long way. Once I let it dry, I went to bed. The next morning I woke up to a perfect golden tan!! And realized that that was the first night I successfully slept all the way through the night without waking up to scratch. The day went on and the typical self tanner smell developed, but only slightly. I wasn't itchy, I had minimal bumps that went away quickly, and my tan stayed for about 4-5 days. I was obsessed!! I finally found a product that was safe, natural, effective and didn't leave me itching my tan off. I can't recommend Beauty by Earth's body tanner and face tanner enough to those with sensitive skin. If you don't have sensitive skin, I also encourage it for the super clean ingredients. You won't be disappointed! :)
Just so you know, I may earn a commission off the links on my blog at no cost to you through various affiliate programs. I appreciate your support and love sharing my favorite products with you! :)